Across the globe, academic leaders are facing a myriad of challenges born from a season of change. Institutions have had to quickly adjust to movement in student enrollments, completion rates and international student cohorts, and rethink revenue strategies.
Given this, the strategic focus for universities is to create positive momentum. Higher education leaders continue to focus their campuses on projects and solutions designed to increase student admission and student engagement, thereby increasing student success.
As the centerpiece of every institution, curriculum and curriculum management – the process of creating, governing, and publishing quality curricula – needs to be the focal point in any and all efforts to drive student success.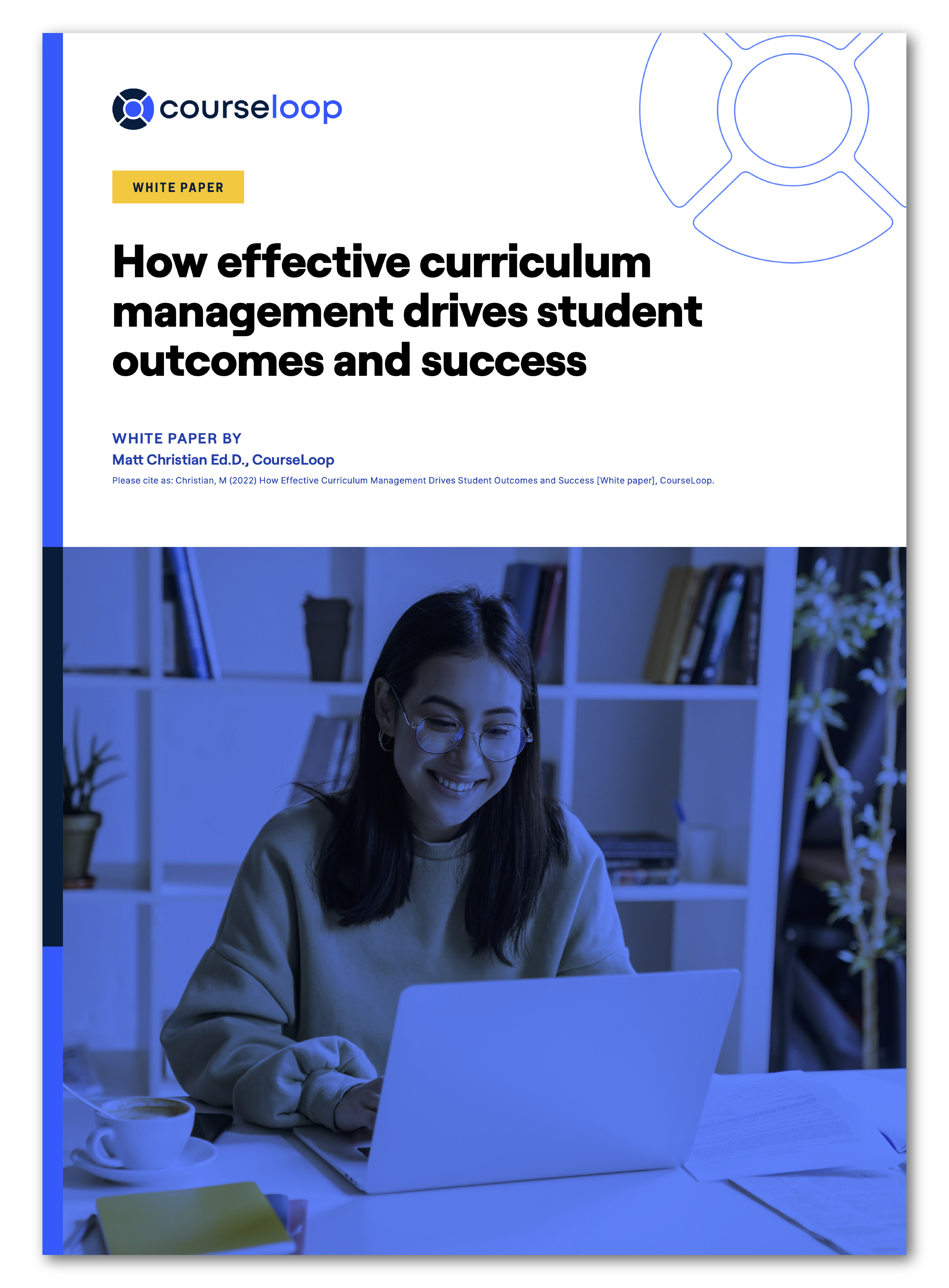 Download your white paper