The way universities operate has fundamentally changed. As a result of massive disruption, COVID-19 and digital transformation, we are moving towards a more digitally empowered education landscape. Institutions are rolling out, or at least looking to embed new systems years ahead of their preexisting timelines.
When it comes to exploring and implementing a new curriculum management process, change management is crucial. It requires a structured approach to understanding, planning, implementing and effectively communicating change.
At the 2022 UCISA CISG-PCMG Conference, Professor Alison Cotgrave, Academic Registrar at Liverpool John Moores University, presented on the University's change management strategy, and how it drove the successful adoption of the CourseLoop curriculum management platform.
If you didn't attend CISG-PCMG 2022 or would like to rewatch the presentation, you can access the recording below.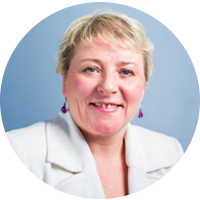 Professor Alison Cotgrave
Academic Registrar, Liverpool John Moores University
As digital transformation flips the higher education landscape, the need to adopt and embed digital, more comprehensive curriculum management systems is becoming increasingly urgent. Universities who are managing curriculum through manual processes or outdated technology must find better, and more integrated, ways of working.



Liverpool John Moores University was on a mission to introduce a new, best-of-breed solution that could manage curriculum information throughout its lifecycle, create a definitive source of truth for all course information across all systems and platforms, and improve the student experience.



Liverpool John Moores University selected CourseLoop as its vendor to manage their curriculum information and processes.

"The CourseLoop Platform is exactly what we asked for. It's going to be really transformative in the way we manage our curriculum."



To minimise disruption to academic and administrative staff during the transition to the new platform, the University invested in a robust change management process that focused heavily on increasing platform knowledge and adoption institution-wide.