As we transition to a post-pandemic world, higher education institutions are forced to rethink their product – their curriculum.
In this webinar, Emeritus Professor Martin Bean CBE, Julie Mercer and Carolyn McInnis, discuss current thinking and emerging practices within the micro-credential sphere. They unpack key themes such as:
The global skills crisis and government advocacy and support
The pace of innovation and subsequent adoption of micro-credentials by universities and colleges
Micro-credentials and macro-credentials, and how they link up
How institutions can set themselves up for success – including building and implementing new frameworks and systems
If you missed the webinar or would like to rewatch, you can access the recording below.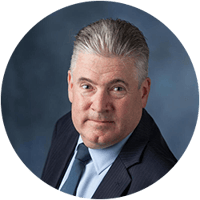 Emeritus Professor Martin Bean CBE
CEO, The Bean Centre
Martin serves as the CEO of The Bean Centre. He was previously the Vice-Chancellor of RMIT University and The Open University, as well as the General Manager of Microsoft's Education Products Group. Drawing on his deep knowledge of technology and education, Martin provides strategic advice to educational organisations of all types.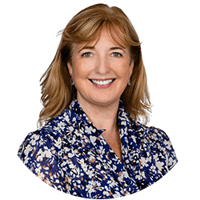 Julie Mercer
Principal, Nous Group
Julie is a Principal at Nous Group and leads the Higher Education practice in the UK. With a career spanning over 30 years, Julie has worked at all levels across the UK education ecosystem, advising governments and institutions from policy development to implementation. She has been helping universities think about how micro-credentials supports student success.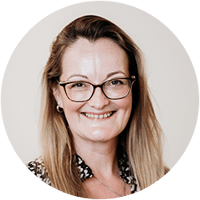 Carolyn Mcinnis
Head of Product, CourseLoop
Having held a number of university executive positions in the UK and Australia, Carolyn has significant experience leading various student administration and service change projects. As Head of Product at CourseLoop, she leads the company's product strategy and works closely with clients to ensure that their needs are reflected in CourseLoop's long-term strategy.
Emeritus Professor Martin Bean CBE spoke to micro-credentials as a means of increasing access to education and widening learning participation by creating different "on-ramps and off-ramps to tertiary education".
According Julie Mercer, institutions "need to think about where they will play and how they will win" – where they have permission to play and how to play to their strengths.


The panel also highlighted that, despite the popularity of micro-credentials, there are growing pains when it comes to adoption. Institutions may find themselves facing concerns from academics around the "watering-down" of their institution's reputation or run the risk of "corporate antibodies" stopping innovation before it gets off the ground.


Building a successful micro-credential framework requires different people, technologies, infrastructure and processes. It's important to consider the strategic intent, partnership ecosystem, required technologies, and the curriculum architecture.


Carolyn McInnis spoke to how robust curriculum data management underpins a successful framework and supports contemporary program architectures, enabling staff to mine the existing curriculum for new opportunities and ensure stackability and portability.