Gain insights into a market on the move
The prolific creation of micro-credentials and global investment, points to one thing – it's a growth market. This white paper provides insights into the current trend of micro-credentials and various stakeholder influences, as well as discussing the challenge for higher education providers in establishing appropriate levels of governance and quality assurance.
HolonIQ (2021a) posits a potential future scenario where MCs are the predominant form of education; and digital credential host Credly (2021) imagines the new job seeker as being one who doesn't have a traditional degree but who has been stacking credentials.
Sources: HolonIQ (2021a) Micro & Alternative Credentials. Size, Shape and Scenarios – Part 1, HolonIQ; Credly (2021) White Paper – Digital Credentials & the Future of Work, Credly.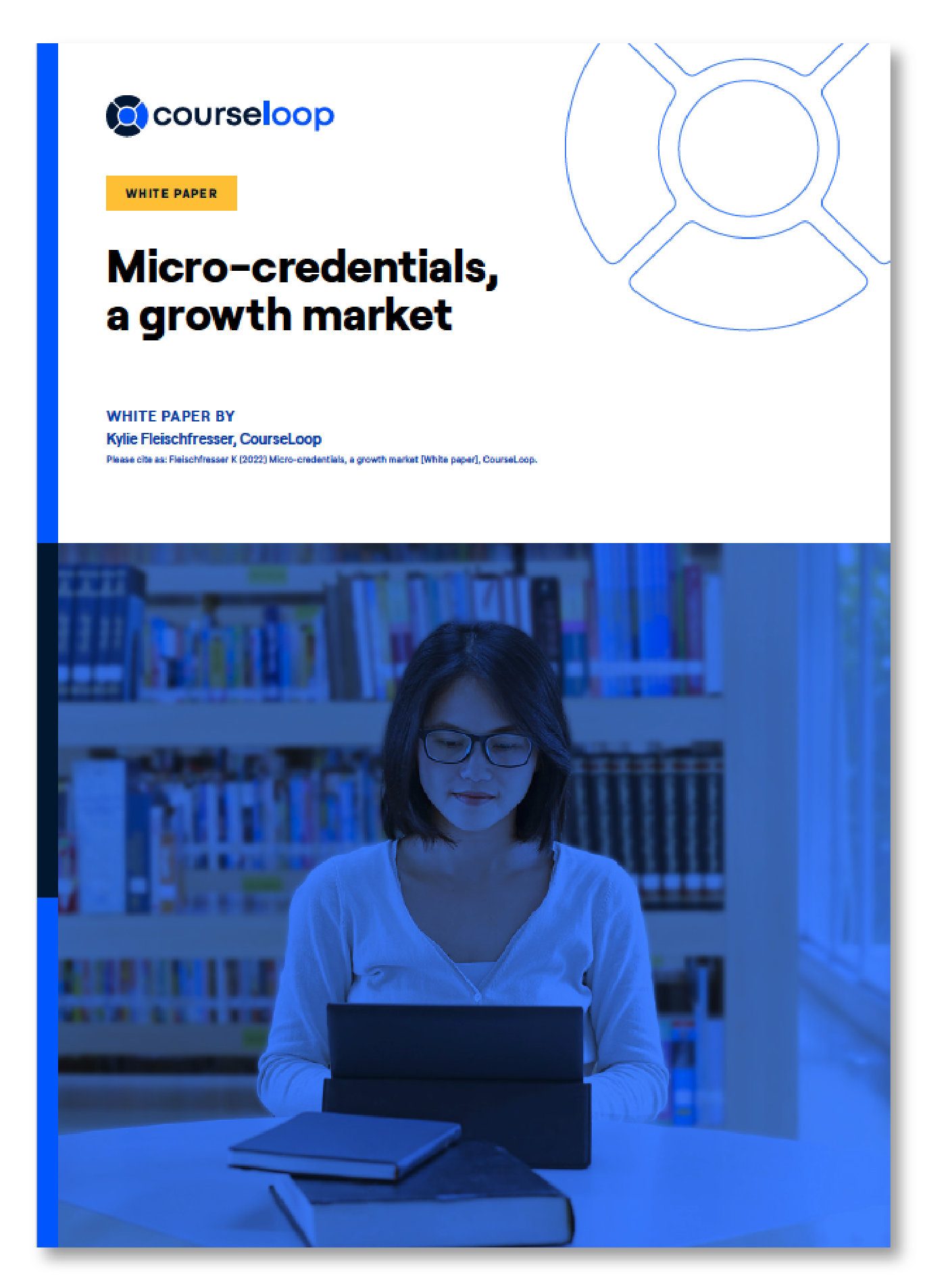 Download your white paper